August 9-16, 2020 might be Shark Week on the Discovery Channel, but here in Colorado Springs, we're celebrating CHARC Week. Yes, CHARC as in charcuterie. No ocean? No problem. Instead, we're going to take a deep dive into some delicious cheese and meat boards throughout Colorado Springs. Ten charcuterie boards to sample. Two cocktail partners. One launch party. A whole lot of snacking and drinking and not getting attacked by sharks. I'm a Colorado girl and don't care much for the ocean. These are the only charcs I want to celebrate.
Here's How it Works
Each participating restaurant is offering a special Charc Week charcuterie board. Maybe it's already on the menu, maybe it was made specially for this event. Most boards are for 2-4 people. Some boards do require pre-order, so please note the specials and instructions for ordering! Almost all boards are available for dine-in or to-go, and many offer add-on drink specials!
Participants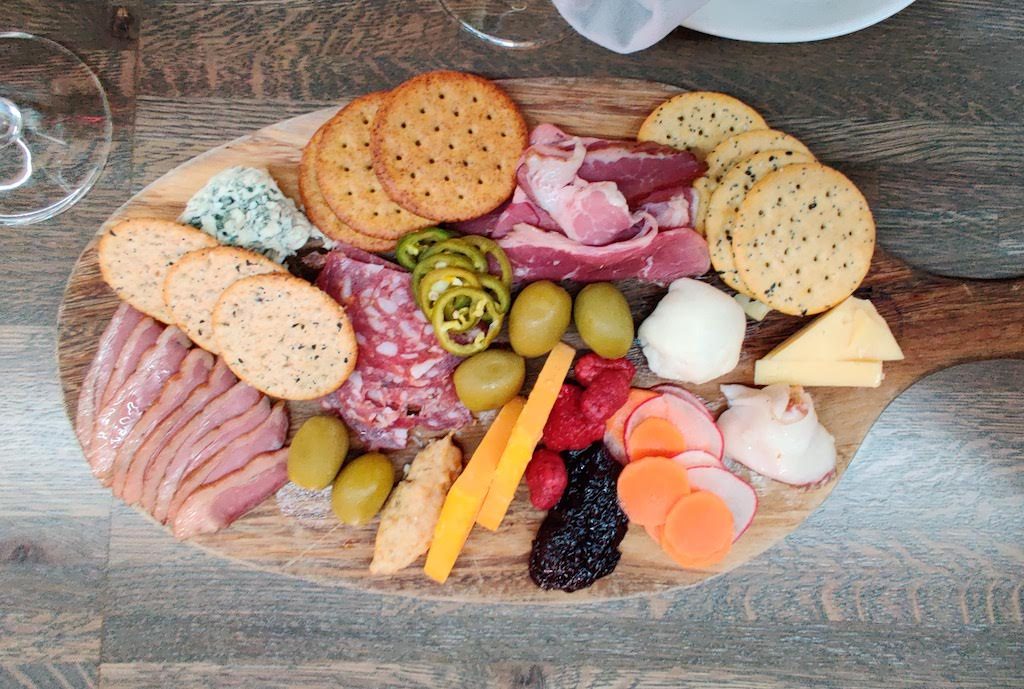 Charc Week "Tackle" Board $25
Features in-house cured meats (ham, lardon, duck), soprasetta, house-made burrata, cheddar, buttermilk blue cheese, various house-made pickled items, wojapi, house-made mustard, crackers, and olives.
Serves 2-4 guests
Available for dine-in or to-go.
fourbybrotherluck.com
A Taste of Spain $16
Features hueva al romesco (rich Spanish roasted pepper, tomato and almond puree with olive-oil basted egg), manchego (Spain's most popular cheese, rich, buttery flavor with a piquant balance), chorizo (Dry-aged smoked pork sausage, seasoned with pimento chile, sliced thin), grapes, sourdough baguette.
Serves 2 guests
Drink special: $8 mojitos with board purchase
Available for dine-in.
almagrecollective.com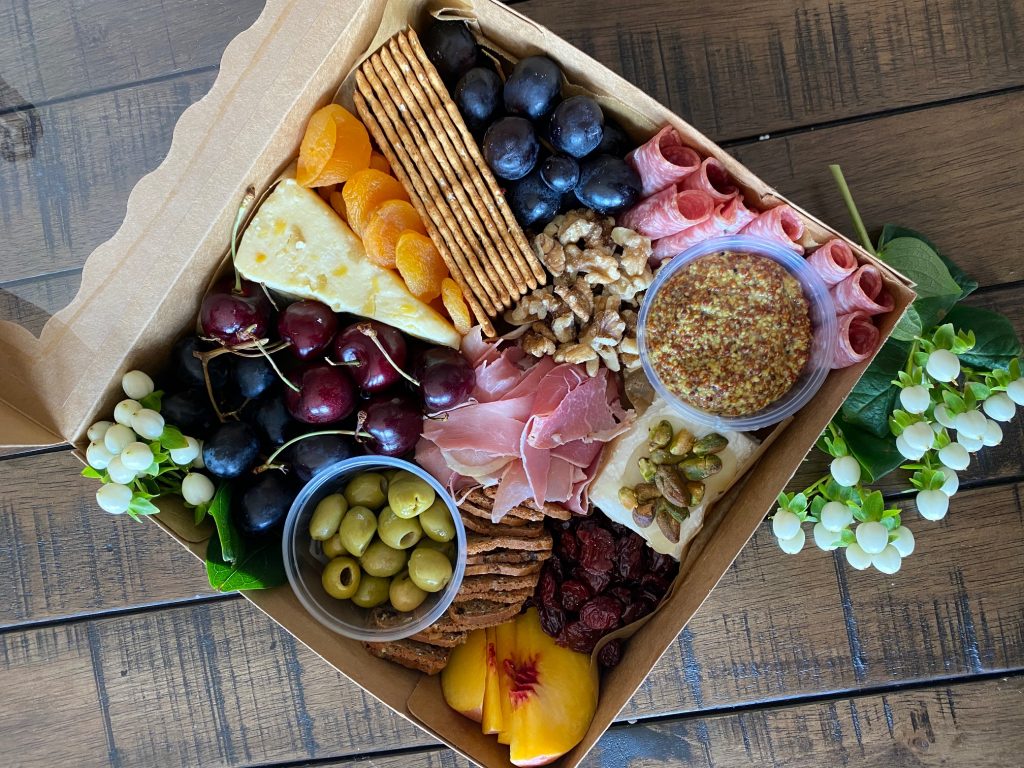 Summer Savory Charcuterie Box $70
Features prosciutto, Genoa peppered salami, goat cheese with honey & pistachios, stilton, castelvetrano olives, whole grain mustard, Himalayan salt crackers, pretzels, assorted fresh & dried stone fruits. No substitutions.
Serves 2-4 guests
Delivery Only ($5 delivery fee). Order Online. Orders available now through August 12 for delivery on Friday, August 14.
platedpicnics.com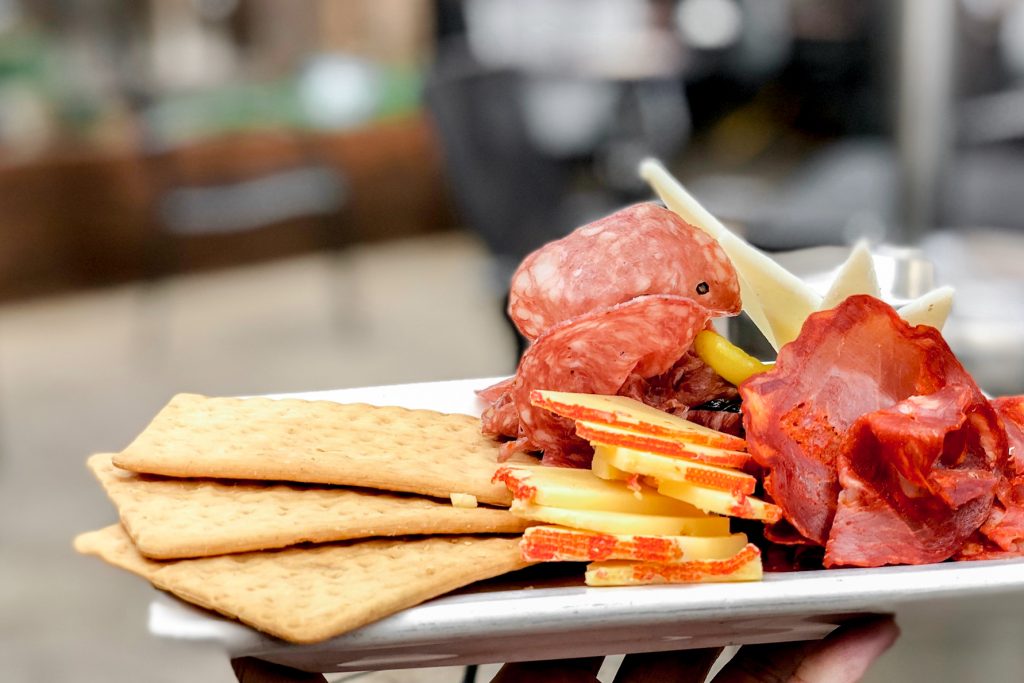 Customizable Shark Week Charcuterie $50
Large, customizable charcuterie with Spanish meats & cheeses PLUS one bottle of wine (red, white or rosé).
Serves 2-4 guests
Available for dine-in or to-go.
tapateria.com
Charc Board $28.00
*board included
Features elk sausage, cranberry cognac sausage, calabrese salami, finocchiona salami, Danish bleu, sage derby, port wine cheddar, smoked gouda, gruyere, country olives, dried apricots, honey + jalapeño tomato jam, one whole baguette.
Serves 4 guests
Pick-up only. 24-hour notice needed.
Two locations to pick up from. North: Catering Location (8605 Explorer Drive) West: Garden of the Gods Market & Café (410 S 26th Street). Order via email catering@godscateringandevents.com or call 719.471.3663.
godscateringandevents.com

Sharkuterie $16
Rotating board with cheeses, meats, pickled vegetables, bread and/or crackers. Plus a small sweet.
Serves 2 guests
Drink special: add a bottle of house wine for $20
Available for dine-in or to-go.
stircoffeeandcocktails.com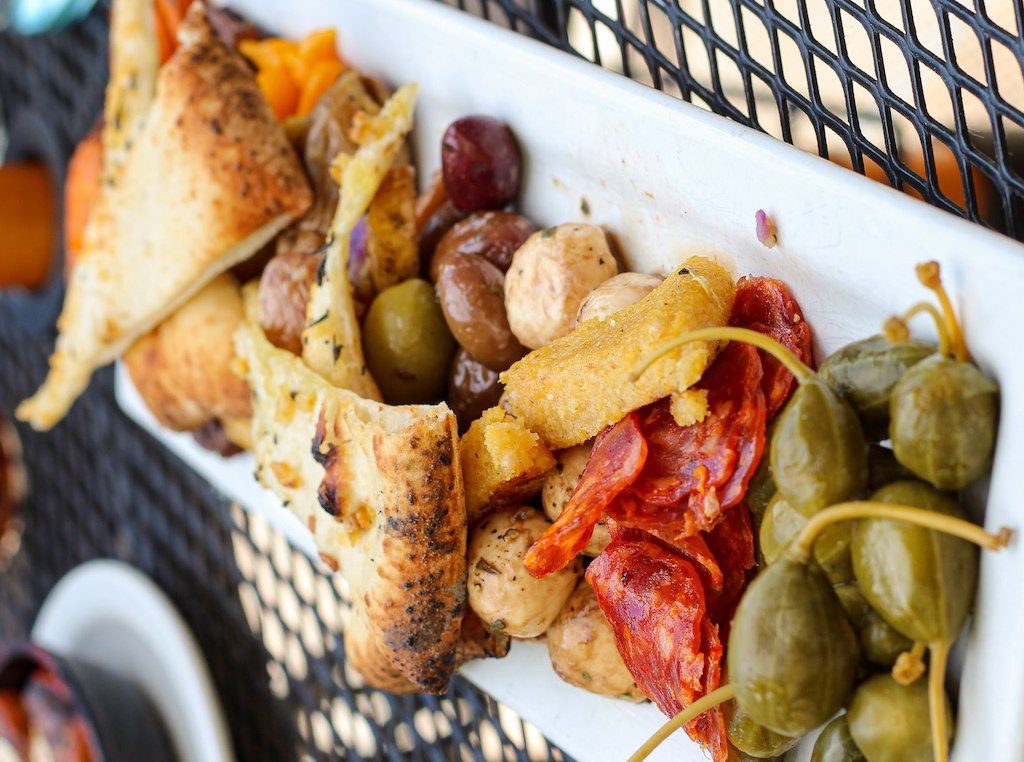 Large Antipasto Misto $50
Rustica's daily antipasto plate with an exceptional mix of wood-roasted and marinated vegetables, artisan cheese and chef's selection of artisanal charcuterie, salumi or seafood served with our oven fresh bread PLUS one bottle of wine (red, white or rosé). Available gluten-free with polenta.
Available for dine-in or to-go.
pizzeriarustica.com
Beasts Charcuterie Board $19
Features local artisanal charcuteries and cheeses, spreads, nuts, pickles, and grilled bread.
Serves 2-3
Dine-In Only
beastsandbrews.com

Charc Week Charcuterie $26
Features microgreen salad, trout or bass gravlax (local hops and local honey used in curing process hard cured egg yolk, whipped homemade butter (or plugra) parsley and dill,  sourdough crisps, bourbon candied walnuts, Palisade peach flambe, salami etna, landruuchschinken, cacio di roma, comte.
Serves 2 guests
Available for dine-in or to-go.
Wye Line
Charc Board $18
Features procuitto, jackalope sausage/salami, gouda, parmesan, goat cheese with cranberry chev, baguettes, fruit and breadsticks.
Available for dine-in or to-go.
corkandcaskdrinks.com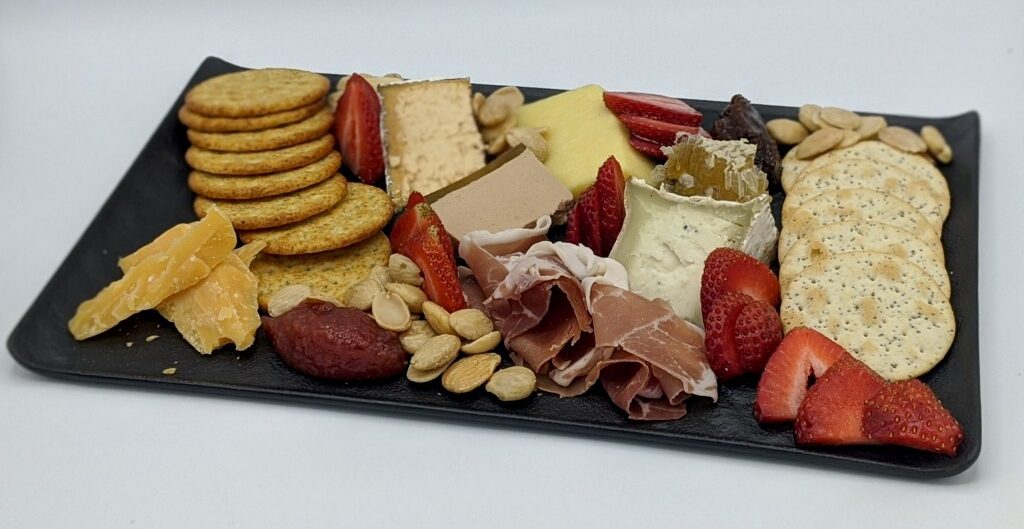 Chef's Choice Board $40
For the Charcuterie lover who doesn't know where to start. Mood's culinary team will do the thinking. All boards are served with Colorado honey comb and marcona almonds.
Available for dine-in or to-go.
moodtapasbar.com
http://www.birdtreecafe.com/

Cocktail Partners

Deadwood: 291 Colorado Whiskey tiki-chili infused 291 American Whiskey, The Decc, coconut creme, pineapple, orange, lime
Buried Treasure: 291 Colorado Bourbon, lemon, bitters
Rita's Gone: 291 Whiskarita slush – 291 Fresh Whiskey, house triple cec, lime, simple
Surfer's Sweetheart: blueberry basil infused 291 White Dog Whiskey, house alpine liqueur, lime, simple
Cool Water: cucumber-infused 291 Fresh Whiskey, lemon, rose simple
First Bite Slush: 291 Fresh blackberry lemonade whiskey slush
$30 – Cocktail Three Pack
$50 – Cocktail Six Pack
All Distillery 291 Charc Week cocktails are available to-go.

distillery291.com
Banana Daiq-Attack: Plantation Rum, Joseph Carton Banane Liqueur, Lime Juice, Demerara Simple
Jaws Awakens: Plantation Rum, Plantation Dark Rum, pineapple juice, orange juice, Coco Lopez, splash of grenadine
Tiger Shark King: blanco tequila, lime juice, .simple, red wine float.
Abandoned Waters: muddled strawberries, lemon juice, bourbon, simple, and an iced tea float.
All 503W Charc Week cocktails are $8
Available for dine-in or to-go.

503w.co
CHARC Week Kick-Off Party
Date: August 9, 2020
Time: 2PM – 5PM
Where:
Wye Line (Formerly Blank Coffee Food)
600 S 21st St #150
Celebrate the launch of Charc Week with a sneak peek at the newly opened Wye Line, as well as charcuterie, cocktails, and giveaways! Enjoy specials on charcuterie boards and cocktails, as well as giveaways every 30 minutes during the event.
Find more details and updates on the Facebook Event.