Colorado Springs has some great beer spots whether it's a brewery or tap room, but not all spots with a brew are a place for food too. At Brewer's Republic, the space is small and the taps constantly changing, but the food is consistently good.
Although they have a fun list of flatbread sandwiches and pizzas, my go-to every time I come to Brewer's is the steak salad. It seems strange to order a salad at a bar … or maybe it's just me? The typical bar food to me is a burger and fries or wings, so when I first ordered the salad I was skeptical. It's a steak on top of a bed of romaine with white onion, tomato, bleu cheese and an olive oil vinaigrette.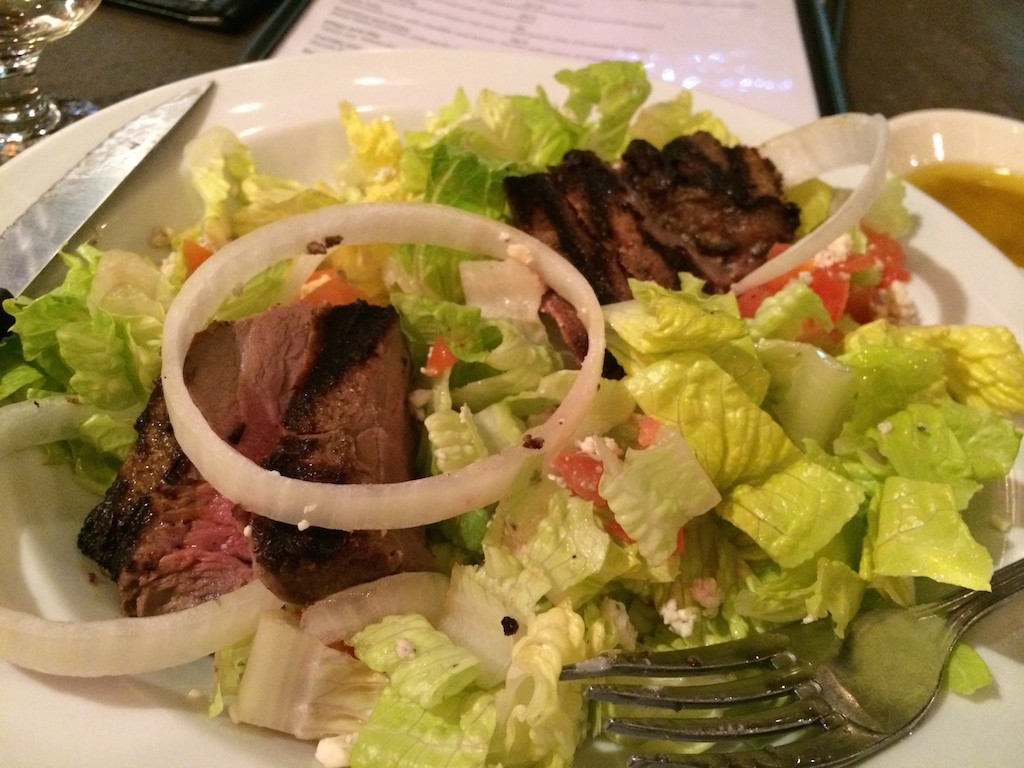 It is so good. The white onion pairs so well with the bleu cheese and steak and the dressing is light and flavorful but really lets the onion take over. My only complaint is that sometimes (as pictured) the lettuce can be kind of yellow, but I personally blame that on the fact that I'm guessing as a bar salads aren't served as often? Am I stereotyping drinkers to not be healthy eaters? Anyway, it's happened about three times that the lettuce has been this way. It is edible so it's not a huge deal, it's just not the greatest ever. The service for food isn't very fast, so plan to wait at least 30 minutes for your meal. Which just means you have more time to sample a few beers!
It's a small spot with huge potential and paired with the right beer, all the menu items are delicious.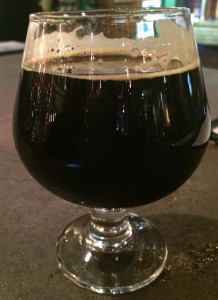 Brewer's republic is located downtown on North Nevada Avenue just north of Kiowa Street. During the summer they have a covered rooftop patio that's perfect for evening sitting. They also offer beer dinner pairings every few weeks.