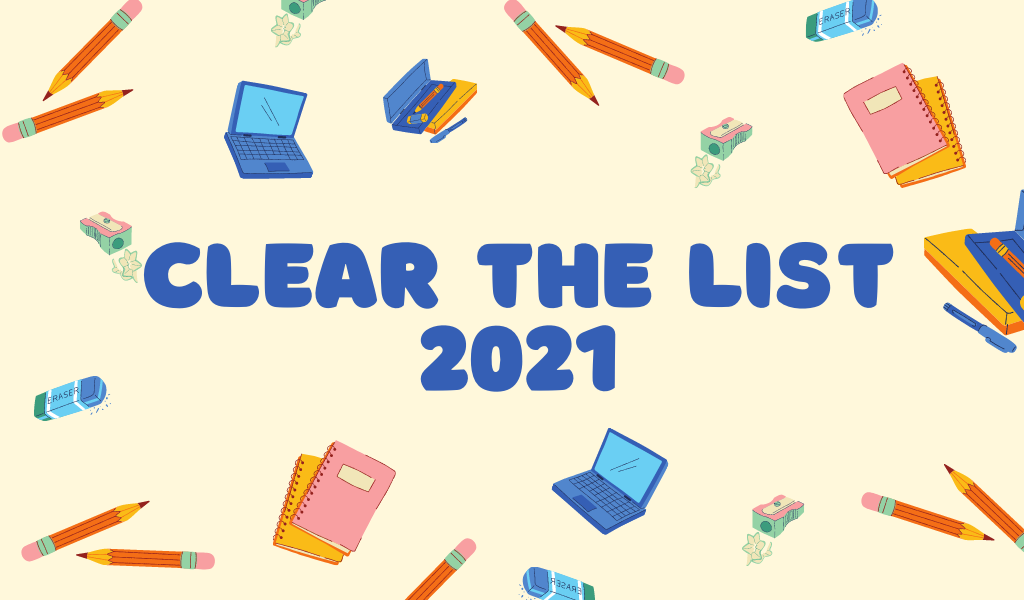 Back for another year, I'm very excited to share teachers' lists for the 2021-2022 school year. Most teachers spend a ton of their personal income on supplies for their classrooms which in turn supports our community and the education of our children.
Let's take some time to celebrate our educators and help them to check a few items off their classroom wishlists. Please consider purchasing one or more items off the following Amazon Wish Lists for our LOCAL teachers.
If you're a teacher, comment your Amazon Wish List, school district, and what grade (or subject) you teach, and I'll add it to the list. Please make sure that your lists are public. Please make sure that your address is added to the registry/list so that items are shipped directly to you. You can keep the address private and still add it to the registry.
If you're a business that would like to sponsor a teacher's list, please comment your email address OR send me an email with the subject line "clear the list sponsor" and I will match you with a teacher.
If you're buying items for a teacher, please make sure that you click the registry address for shipping when you check out so that the items are sent directly to the teacher!
It's super important to me that we take care of our community and I hope that this is a small way that we can bring some relief and happiness to the teachers across Colorado Springs.
Teacher Lists