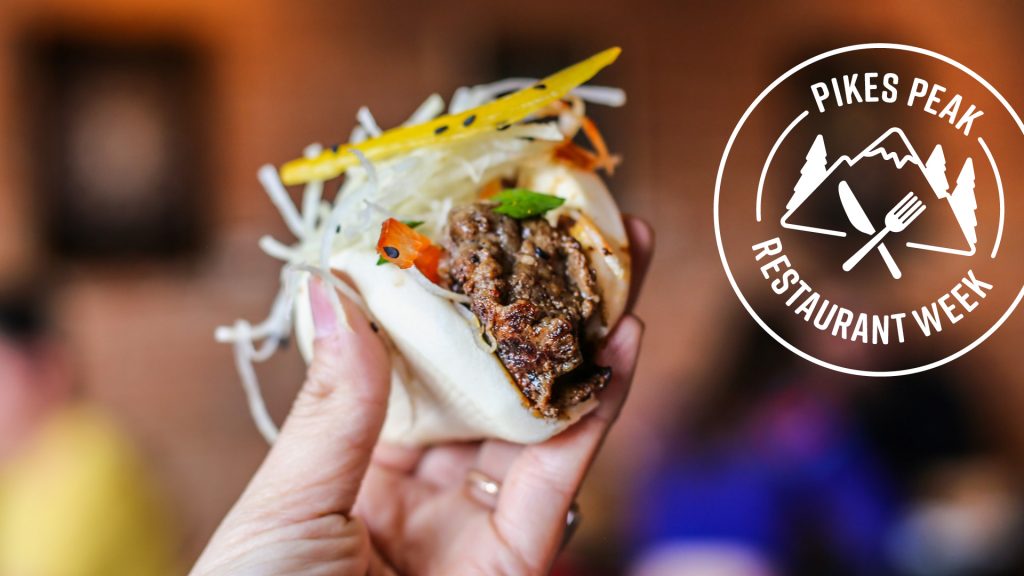 It's that time of year. Pikes Peak Restaurant Week is back and it's basically the Super Bowl of the COS food world. 50 restaurants across Colorado Springs are offering multi-course menus featuring specials, discounts, and more from April 9-18, 2021! Price tiers are $15, $25, and $35 per person, so there is a price range for everyone. Visit Colorado Springs and the Pikes Peak Chapter of the Colorado Restaurant Association have worked super hard to make this event perfect, and you can find the list of participating restaurants HERE.
Some of my favorite restaurants are participating but the best part of Restaurant Week is using it to try out places you haven't been able to get to yet. I usually try to hit at least five restaurants, but I know some people who go to a participating restaurant every day, if not twice a day. That's commitment to our hospitality industry.
Along with picking some of my favorite menus for this week, I want to give a huge shout out to Beauty Bar who is a sponsor of Restaurant Week! They gave me a blow out and helped me get ready for Thursday's media night and I felt like a million bucks. I never leave Beauty Bar without feeling like the most beautiful woman in the room. Whether you need a mani/pedi, hair cut/color, or facial/wax/lashes, this is your place.
Without further ado, here are some fun suggestions to get you started on where to head for Pikes Peak Restaurant Week 2021.
Most creative menu: Ephemera. They start with beef tartare and they have mussels on the menu which isn't inherently unique but is definitely not the norm for restaurant week. And damn it, Ian and Adam are talented so if you haven't stopped in, this is a great chance to do it.
Step out of your comfort zone: Urban Steam. We all know they have AMAZING brunch, but this is an awesome way to check out their dinner offerings. And their cocktails are legit.
Best seafood option: Jax Fish House! If the documentary Seaspiracy doesn't have you off of seafood (LOL because it honestly made me crave salmon. I'm terrible, I know.) then this is a great chance to get some seafood at a deal.
I'll probably eat here multiple times: Mood or 503W. Mood has such a large menu to pick from for this that it could take a few times visiting to try everything. AND 503W is offering an off-menu item that looks killer. We all know 503W has long been one of my top three favorite restaurants.
I am most excited about: White Pie and Pizzeria Rustica. I love pizza. Back off.
Casual / breakfast / coffee shops participating: Bird Tree Cafe. I like to go there for lunch and work until happy hour. For obvious reasons 😉
Tried and true: Paravicini's. I'm sorry, but you can never go wrong. I've never left Paravicini's (or Ristorante di Sopra) and been disappointed.
There are so many great restaurants. Please remember to be kind to your servers, tip well, and have fun! Many places are taking reservations so check their websites first.
You can learn more about Pikes Peak Restaurant by visiting the website and downloading the app.