A couple weekends ago I received an email from The Sweet Elephant inviting me to attend a wine and food pairing hosted by Ten Bears Wine (It wasn't a special invite, I just receive their email updates). The Sweet Elephant is a cute but small wine cellar and coffee bar. They sell various coffee drinks, some pastries, locally produced canned goods such as pickled veggies and a basil vinaigrette that is to die for and they recently began selling various wines. Previously they'd been limited to one specific wine.
I'd be lying if I said I read every newsletter update I receive but the headline said wine tasting so of course I opened it. The email included the menu for the evening and said to RSVP if I planned on attending. Curious about how much it would cost, I picked up the phone.
The woman who answered the phone told me it was free. DONE. I made a reservation for three and the next night myself and two friends arrived promptly at 6:30 p.m. ready for some free wine and to taste some hopefully delicious food.
The place was packed. So packed in fact that we ended up sitting with a couple who likely didn't expect to have to share a table on date night. Luckily they were very kind and sitting with them was one of the highlights of the night, but that COULD have been a disaster.
We were served five courses, each paired with a small, complementary wine.
Course One: Pear and Goat Cheese Salad with Basil Vinaigrette
Wine: Dry Riesling (white wine)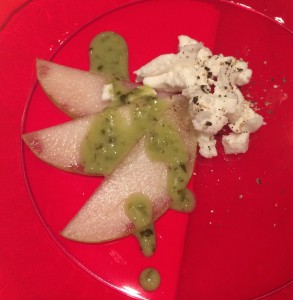 Course Two: Fettuccine Pomodoro
Wine: American Symphony (white wine)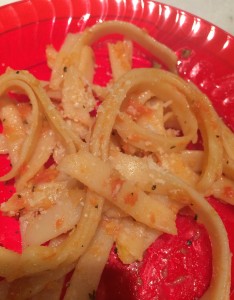 Course Three: Beef Carapaccio with Arugula Oil
Wine: Poudre River Red (red wine)
Course Four: BBQ Lamb and Apples with F&J BBQ Sauce
Wine: Cabernet Sauvignon (red wine)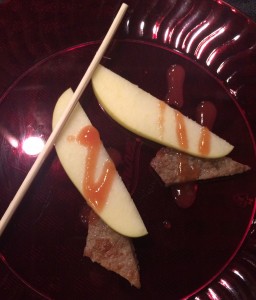 Course Five: Maple Pralines
Wine: Nutty LaPorte (red dessert wine)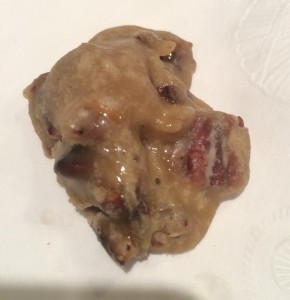 Overall the wine and food was very good. Because it was a small place, we were able to get seconds on some wine and although it doesn't look very appetizing, we got seconds (maybe thirds) of the maple pralines. Like all free things, it wasn't technically free. We did have to buy a glass of wine, which we likely would've done anyway, and afterward we ended up going out to eat because the portions were tiny!
The Sweet Elephant often hosts gatherings like this one, as well as painting with wine classes. The owner is so kind and helpful. I suggest heading here Friday during Old Colorado City's First Friday Artwalk and tasting a few wines before sitting in the cafe-style atmosphere and relaxing with a glass of vino. Cheers!